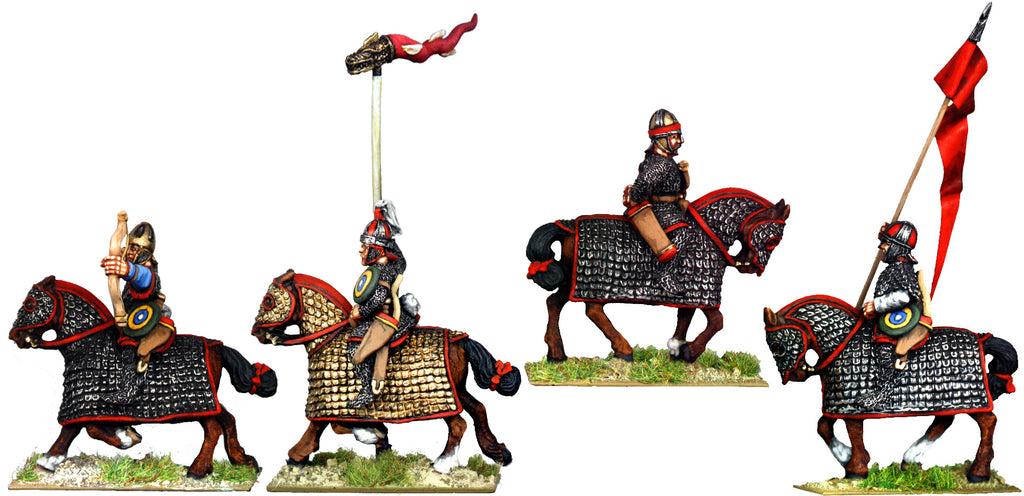 LR022 - Late Roman Clibanarii
The precise difference between Catafractarii and Clibanarii are still debated at length, but the available information suggests that Clibanarii came from the East and Catafractarii from the West- although, confusingly, both terms are used by some sources to describe the same troops! Standard bearers carried the draco standard and would be equipped as other troopers.
4 horses and 4 riders. Cast draco included. Banner not included. Supplied unpainted.
---
---
More from this collection